Sarasota Florida

John Woodward was first licensed in 1991 and ever since, his innovation and desire to do right by his customers have been the hallmark of a successful career. Having made the full time commitment to being a REALTOR since day one, John learned how to be on top even during a down market.
Prior to becoming a real estate broker, he was involved in the information technology at the Department of Health and Human Services, Department of Defense / David Taylor Naval Ship Research and Development, DuPont, and then Marriott International located in Bethesda, Maryland. He primarily managed computer system departments which included keeping technology products up to date and available for use to the end users.

John has his Finger on the Sarasota Real Estate Pulse
Upon entering the real estate field, he has continually kept his business on the cutting edge of technology to better serve his customers. Another key factor to his success is staying up on the latest trends and maintaining an up to date pulse on the market. "It's one thing to look at comps, it's another to know where the market is going." No better example of John's keen market insight when he stood up to say the market bottom had occurred in May 2012.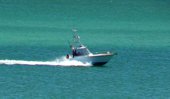 Move to Florida
After selling a successful national real estate franchise in 1998 which he built from the ground up, John made the move to Sarasota after many trips to the area. "I thought you would have to go to the Caribbean islands to see beaches and water like this." As a long time boating enthusiast and a regular beach goer, Sarasota and John were made for each other. Bringing his high ethics and enthusiasm for the real estate business, John has built a successful real estate business in Sarasota as well since 2000.
Success in Bad Markets
When the market went south in the late 2000's, it became almost impossible to purchase real estate with plummeting values. Banks didn't know what to do with properties that were worth 50% less and buy

ers weren't interested in buying in a declining market. John looked at what needed to be done and quickly realized the value for any real estate business to succeed would be finding a way to capture new buyers when the market came back. The market would stabilize at some point so he laid the ground work for the next cycle. He dug in and developed (what has become) one of the best web sites for buyers of real estate in South West Florida and after about a year, SarasotaOne.Com was born. The site continues to draw more and more buyers for one reason, it is easy to use and John provides all the listing information for every property daily. That is why 70% of the nearly 2,000 visitors to our site are buyers coming back every day.
The Future is Today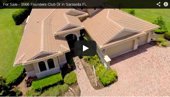 Fast forward to 2016 and John latest is bringing full on, high quality video to the market. Most of our buyers are from out of town and photos and virtual tours just don't cut it. Drones have entered into the realm of useable tools in John tool box but just doing 'fly overs' can get pretty boring. John looked at how to put together interesting and exciting real estate videos that buyers would look at and made the jump into a full arsenal of drone, slider, and glide-cam technology. Coupled with catchy, upbeat music and narration, the cost per video has come down for him so that just about every listing has the opportunity to obtain great exposure with video when listing with John.
Top Credentials
John has also earned several designations which really helps sellers and buyers of real estate who work with hi
m because of his knowledge of the real estate field. Most notably, John is Graduate of the REALTOR Institute (GRI) and he is also a Certified Residential Specialist (CRS). His most recent accomplishment was becoming a Certified Luxury Home Marketing Specialist. In addition, to become a Guild member requires sales in the top 10% of the market within a short period of time. John of course, is a member.

Guiding Principals
When it comes to your real estate needs, John understands that sales occur one at a time. While many aspire to get as many transactions as possible, John has some simple goals in every sale. First, to maintain a level of trust that you feel comfortable inviting him to the housewarming and second, to call him with questions you have after the sale. These goals may sound strange but when you think about it, achieving both are simple yet really strong.
Communication
Ever have a tough time getting a hold of an agent when you need one? Call John if you are in the real estate market. Chances are, he'll be the one that answers your call and if he doesn't, you probably should expect a call back very soon. His number is 941-922-8400 or you can email him at john@johnwoodward.com.
Links Mentioned