Lisa Wolfe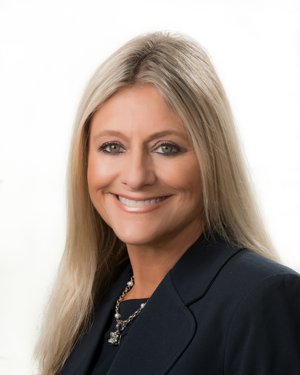 Lisa Wolfe grew up in Atlanta Georgia and enjoyed outdoor activities such as riding and showing Arabian horses.  She has called Florida home since 1974.  She certainly has seen the area change over those years and is uniquely qualified as a real estate professional knowing all the areas and neighborhoods on the gulf coast of south Florida.   

Lisa Wolfe has been a full-time Realtor since 1996 and over that time has worked with hundreds of buyers and sellers.  Her professionalism, enthusiasm and local knowledge have kept happy customers coming back year after year.  She is a knowledgeable and caring voice that has provided her a long successful career as a REALTOR.  For those not so familiar with the Sarasota area, she listens and has the depth of knowledge to provide options that many hadn't been aware of if it wasn't for Lisa.  Going above and beyond for her customers is just how she does business.

Selling homes on Siesta Key, Longboat Key, Lido Key or Bird Key is just an extension of the lifestyle enjoyed those who enjoy this tropical paradise.  Lisa has first-hand knowledge living the lifestyle her customers do.  Again, her knowledge becomes a key asset to buyers and sellers she helps.  She has seen Lakewood Ranch grow from the design phase.

She has been the recipient of many awards over the year which simply is a measure of her results.  Some of the awards include Salesperson of the Year and Most Closed Referrals Award.  No real estate agent can have longevity and pier recognition without the core values of hard work, knowledge, and integrity.  The first time you talk with

Lisa, you know that you have a professional that puts her 'all-in' for you.  You will also quickly find out that her friendly, no-pressure approach to her business will make her your REALTOR for life.

Lisa also has earned the professional designation that counts, the Certified Residential Special Specialist (CRS).  Less than 3% of all REALTOR members have this due to the extensive education and minimum production required to earn this coveted designation.  She also hold the Military Relocation Specialist (MRP) designation.

Lisa studied art in college and enjoys photography, playing the guitar, painting, cooling, working out and spending time with her family and friends.

If you are looking for a local professional with the credentials and industry recognition that is only awarded to the best in the real estate industry, Call Lisa today.  She can be reached at 941-922-8400 or feel free to email her at lisa@sarasotaone.com.