Home  >  Sell My Home  >  Quality Presentation of Your Home

You will want your home presented properly.... 85%  of our buyers aren't In town and are counting on what they see on the Internet to decide what the will or will not look at or in some cases, or is it worth booking a flight to take a look this week-end.

High quality video shows your home like nothing else.  My presentation through the use of video is world class.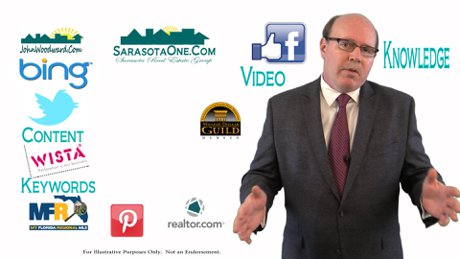 When all the pieces are put together, your home will be right up at the top as one of first choices a potential buyer will see.
When buyers DO find us, they are presented with a full on professional grade video along with additional information any buyer would want.  Search engines analyze the amount time folks spend on a page, how they engage items like the video, social signals, and other information to determine value of all pages on the web.
My pages are rewarded on a regular basis with top placement which in turn, puts your home first amongst the millions of competing websites.
Quality is the key to getting, and staying on top.
Now, let me show you some of the results I am able to get.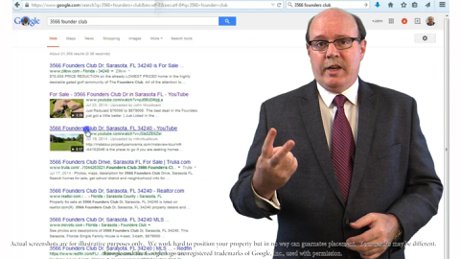 Let's take a look at one of my early videos in the Founders Club.  (Founders Club).  Doing a search for this property, we see two videos. One provided by the MLS and the other is the video I did.
The MLS video ranks well because of the sheer numbers of the "videos" the MLS puts out.
But which one is effective?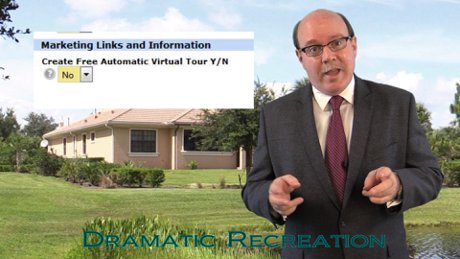 When you are being sold on a 'virtual tour,' RUN!
When an agent enters your home into the MLS, there is a yes/no question to automatically create what they call a video associated with your listing.  The content of this video It is based around The photos the agent also submits.  Really, there is no effort here and I think it shows.