Home  >  Sell My Home  >  The Advantage of John Woodward's Promotion Efforts

This MLS produced video was published on July 19th and has 11 views…which is probably just me checking it out.

So any agent can get you a video on YouTube with a click of a button, and can say "you are on the net" but who really watches this kind of stuff.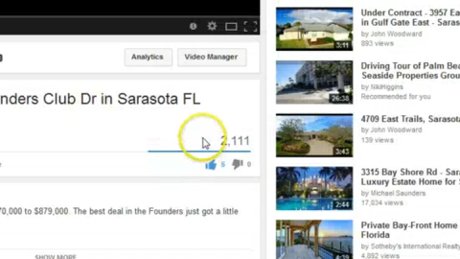 Is this going to help?
Now, let's take a look at what I was able to accomplish with a quality video, proper promotion and placement.  Loaded just 4 days after the MLS's version, my video had 2100 views.
We use several channels to get these out quickly but let's take a look at our Facebook channel and latest promotion I ran. I was able to REACH over 40,000 people who are interested in Sarasota.  Now, my promotion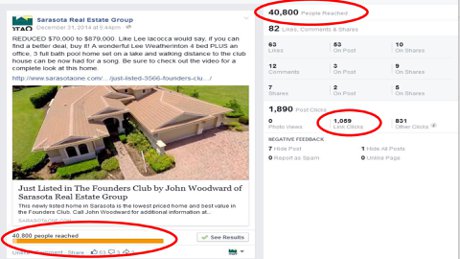 efforts are targeted and focused on interests such as Sarasota.  Depending on the property, it could be something slightly different. It all depends on the property.  1,000 people who clicked on the Facebook promotion were brought over to our blog post on SarasotaOne.

There is the video to watch, additional photos, descriptions, helpful additional links, and a place to engage in the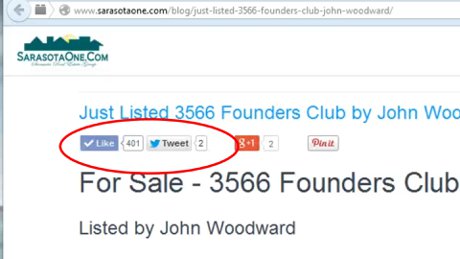 discussion.  Notice that 401 folks out there took upon themselves to click on the like button.  Why is this important?  Because search engines know that if visitors stay on a page longer, clicks like buttons, engage a page with a comment or watches a video, this page is quality and deserves better placement.  ....and pages don't get liked unless they are quality and helpful.