Home  >  Sell My Home  > Case Study : 1916 Wyndham Drive
Selling The Meadows
When it comes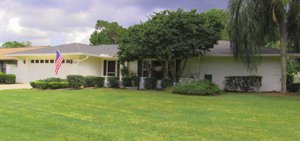 to selling homes in The Meadows, John Woodward has all the bases covered.  Marketing homes is all about bringing buyers to your home.  A top agent with a proven track record is what it takes and John has the results you need.
Expect to spend at least an hour to discuss selling your home.  Industry experts say you should talk to three agents before making a final decision.  The challenge is, what will the agent do?  How can you be sure all of the 'glossy brochures' in their presentation will actually deliver?
In 15 minutes or less, John takes you through what he does and shows you his results.  Take a look at the video and know exactly what to expect without having to spend all the time with someone with little experience or an agent who can't show results.  Be sure to take a look at the links below for live numbers.
 John is sure that by taking the time to check it out for yourself, there is a clear choice in who can get your home SOLD.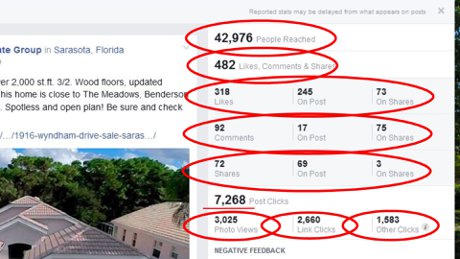 Results of John Woodward's Marketing
Ad Run Between 3/9/2015-3/21/2015 (12 Days)
Click Image for Full Page View of the Final Results
Promotion Notes for 1916 Wyndham.
SOLD for 98% of Asking!
What we are starting to see with this particular promotion is the ratio of actions on social media to the total number impressions has nearly doubles since the prior promotion of The Lakes listing.  On the downside, we saw a reduction of 'on page' likes which we suspect may be with our recent site conversion to become mobile friendly.  A necessary step since Google has begun to give favor only to sites that are mobile friendly (SarasotaOne is).  We'll have to keep an eye on future promotions to see what adjustments we might need to make to get that back up. 
All in all, the number of shares and likes are through the roof!  Given the trend over the past several promotions, the next promotion should to even better.  Are you going to be the next home John Woodward markets?  It would be a very good thing!
Related Links: