Luxury Waterfront Home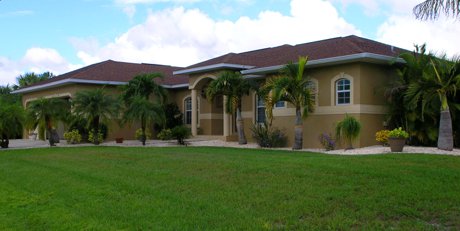 Congratulations to John Woodward of Sarasota Real Estate Group for his recent sale of this wonderful canal front home. It's just a quick zip out to the deep waters of the Gulf of Mexico where the buyer ant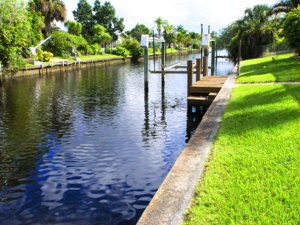 icipates many sun set cruises and days spent fishing. This pool home features 4 bedrooms and 3 full baths with over 2,000 square feet and was built in 2004.
Every sale is different and the lesson reinforced here is to go local when financing a Florida home. The buyers had first been approved with their national bank. When the appraisal came in 8% below the contract price, we discovered the loan officer had taken a planned, but not announced, vacation for a few weeks. The best we could get in the communication department was with the national office. Several professionals who had an opportunity to review parts of the appraisal agreed, there were some significant concerns. In essence, we had no one to talk with at the bank to discuss issues with the appraisal. After all, buyers has a good sense of where pricing should be after looking at many other canal front properties.
After the buy

ers consulted with John, the decision was made to go with Dan Crowley of Cornerstone Lending. Dan is a local mortgage broker who has had great success with some of John's customers. Dan was able to have the loan approval in two weeks. The appraisal came in just about the contract price we were ready to close here on Florida. Renate Rodgers of Independent Title and Escrow also played a key role helping by not only providing a smooth closing here in Florida but she was instrumental in assisting with some snags on the buyers closing up north. When issues came up, it was John's team of professionals who went above and beyond to assist with closing up north. The final result was a smooth, uneventful closing here in Florida...and with a interest rate than the buyers original, national bank quoted!
When it comes to buying a home, the agent you choose really can make a difference. John Woodward has the credentials, experience, and professional team behind him to get to the job done, hassle free!
Related Info:
Join In the Discussion Here